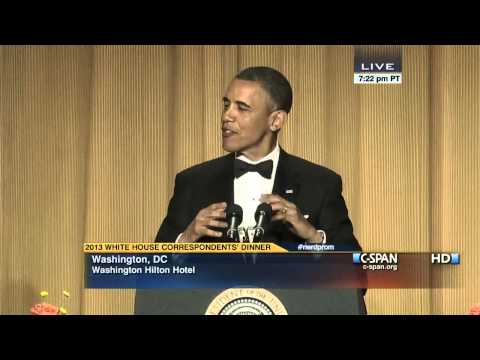 President Obama told a lot of jokes and also took some time during his first second-term White House Correspondents' Dinner to talk about his recent controversy with Jay-Z and his Cuban vacation with Beyonce.
Before making the comments, he walked to the podium to his new entrance music, which was DJ Khaled's "All I Do Is Win."
Then he touched on Jay-Z and Beyonce's trip to Cuba by saying: "It's unbelievable. I've got 99 problems and now Jay Z's one."
Source: Rolling Stone