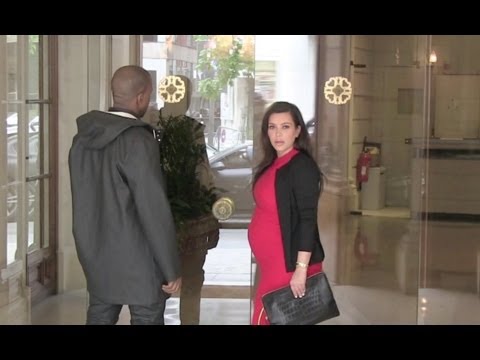 Kim Kardashian and her boyfriend Kanye West were spotted shopping at all the high end shops in Paris yesterday morning.
WATCH the video to see just how big of a jerk Kanye is; He jumps out of the their black Porsche and walks over to the passenger side. You would think he would help Kim (who happens to be 6 months along) – but he doesn't.
He also didn't even open the door for her when they were going into the Givenchy store.
Source: ConcreteLoop.com